Welcome to Hargreaves Bulk Logistics
Hargreaves Logistics is one of the UK's largest bulk hauliers, operating 24 hours per day, seven days a week, from several strategic locations throughout the UK.
Using its extensive fleet of dedicated vehicles, Hargreaves delivers over four million tonnes of dry bulk product into some of the UK's most critical businesses and infrastructure. Our team of traffic managers know exactly where each vehicle in our fleet is and how the vehicle is being operated at any minute of the day. This means we can offer a positive response to customers' requirements.
Continual investment in its people and assets means that Hargreaves' clients can expect the highest level of safety and environmental standards offered by any haulier within this sector. The fleet has an average age of 2.5 years, and all vehicles and drivers are supported with in-cab technology, such as sophisticated hands-free driver communication devices, AI driver monitoring systems, GPS satellite tracking system and 360-degree cameras.
What's more, the fleet has achieved the Silver FORS standard and quality assured ISO14001, ISO9001 and ISO45001.
Our Fleet: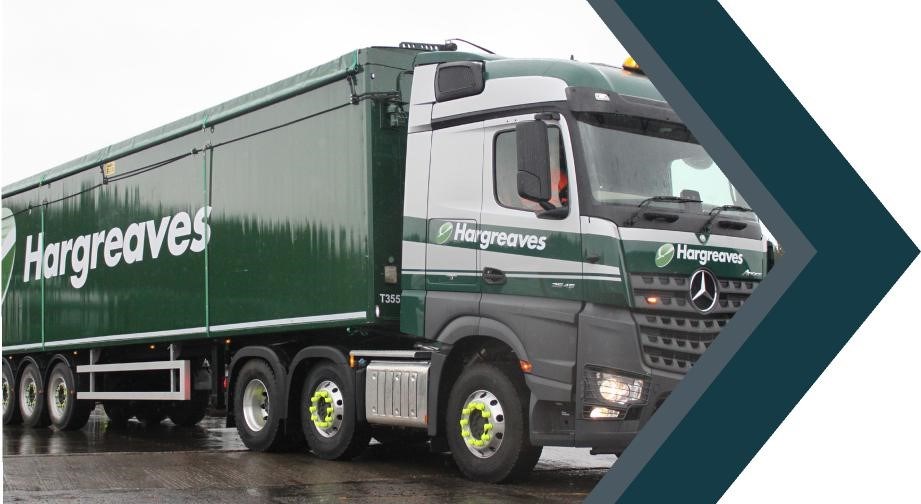 Walking Floors Fleet
The Walking Floor is ideal for making deliveries into areas where space is limited, or ground is uneven allowing safe discharge.
Find out more
Find out more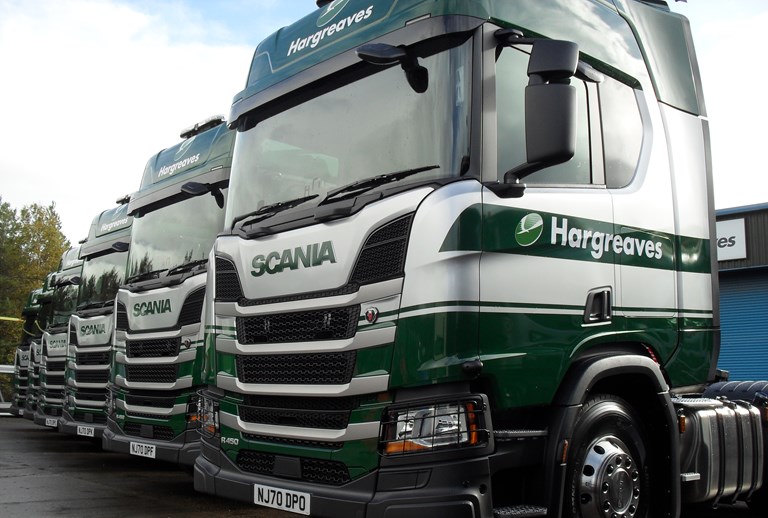 Vehicle Dimensions
Summary overview of the indicative dimensions of the different types of fleet we operate:
Find out more
Find out more
Hargreaves Logistics has established an outstanding track record of service delivery to customers in the following markets:
Renewable Fuels
Recycling and Material Recovery
Energy from Waste
Fertilizers and Agriculture
Specialist Minerals
Block Making
Port Services
Clinical Waste Transport
Fleet Overview and Key Accreditations:
Walking Floors

ADR, ABP, CAT3 registered

Artic Tippers

ADR, FIAS, MPQC
Direct vision standards

Bulk Rigids

ADR, ABP, CAT3 registered

Clinical Waste Fleet